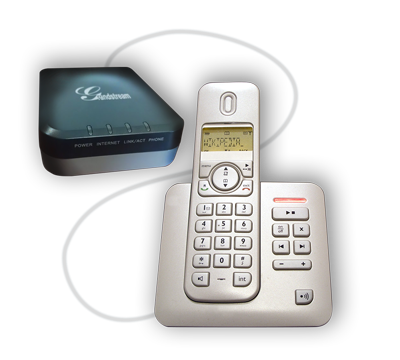 Say goodbye to long distance charges!
Take advantage of your high-speed internet connection and start talking
on a crystal clear line with the home-phone you already have.
Unlimited
Canada



$15/month

Unlimited
Canada &
Continental US


$20/month
* Pricing subject to change
Great Voice Quality

Great sound quality using your existing high-speed internet connection to make local and long distance phone calls. No more concerns about additional long distance fees.
Answer Anywhere

Use a free app on your smartphone to use your VOIP account from anywhere you have a high-speed internet connection. Make local and long distance calls from anywhere as if you are at home. (Great for travel!)
Keep Your Number

Transfer your existing phone number to our VOIP service free of charge. Contact us for details on porting your number.
Voicemail+

Access your voicemail from anywhere. Optionally have an mp3 file of your message emailed to you when a message is received.
Simultaneous Calls

Make calls from two devices at the same time through your VOIP account. Call from your home adapter and your smartphone at the same time. No more worrying about the line being in use.
Features Included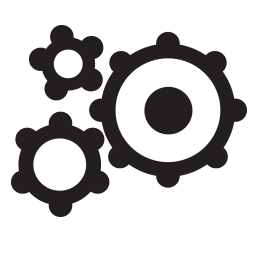 Includes phone features listed below:
Call ID
Call Waiting
Call Waiting ID
Call Forwarding
Call Blocking
Voicemail
E-911 (Enhanced 911)
When you dial 911 from your Odynet VoIP phone, your call is sent to the emergency operator in your area.
Please read the section below to understand the difference between E911 and traditional 911 service.
Expand to Read the 911 Terms of Service
911 Service: PLEASE READ THE INFORMATION BELOW ABOUT 9-1-1 EMERGENCY SERVICE CAREFULLY!
By using or paying for the Home Phone Services, the Customer acknowledges and agrees to all of the information below regarding the limitations of using the Home Phone Services for dialing 9-1-1. The Customer acknowledges and understands that the Home Phone Service offers a limited 9-1-1 type service and that such 9-1-1 type dialing differs in important respects from traditional 9-1-1 service, as described below. The Customer agrees to advise all users who may place calls over the Home Phone Service from the Customer's location of these limitations.
Odynet 9-1-1 emergency dialing is only supported in software and on Analogue Terminal Adapters (ATAs) or modems provided by Odynet for use with the Home Phone Services.
The 9-1-1 call may be routed to a different dispatcher than that used for traditional 9-1-1 dialing. The dispatcher will be located at either the Public Safety Answering Point (PSAP) or with a local emergency service relay provider designated for the address specified by the Customer at the time of subscription or as properly updated by the Customer from time to time.
Odynet 9-1-1 emergency dialing has certain limitations relative to Enhanced 9-1-1 service. Enhanced 9-1-1 service is the type of 9-1-1 service that is generally available on most traditional primary exchange telephone services. With Enhanced 9-1-1 service, your address information associated with your telephone number is usually available to the Public Safety Answering Point at the time of your 9-1-1 call. With the Home Phone Services 9-1-1 emergency dialing, your call is being sent via the Internet rather than a traditional phone line, and as the most up to date Customer address information may not arrive with this call, a different method is required to send this Customer address information accurately. This method may involve the use of an intermediary emergency service operator to help ascertain your current location information.
Be prepared to confirm your location and telephone number with the operator who answers the 9-1-1 call since the operator may not have this information. It is also recommended to keep in mind that Odynet is your telephone service provider because if necessary, the Odynet central call centers can contact emergency services in severe emergency situations to attempt to help. You are also encouraged not to hang up until told to do so, and to call back if you get disconnected, as immediately as possible. Please note that it may take up to three (3) days upon initial activation of service for your address information to fully propagate throughout the 9-1-1 systems.
Home Phone Services 9-1-1 emergency dialing may not be available: during a power outage, network failure, if Customer's computer, system, equipment or wiring is malfunctioning, in the event of suspension or disconnection of the Home Phone Service because of billing issues or breach of terms of service, due to any disconnection or suspension of underlying broadband access service or due to a Force Majeure event (as defined in this Agreement). Home Phone Services 9-1-1 emergency dialing will also be unavailable during a broadband internet outage. If there is a power outage, the Customer may be required to reset or reconfigure the ATA or modem (as the case may be), prior to being able to use the Home Phone Service, including for 9-1-1 dialing purposes.
9-1-1 dialing will not function correctly if the Customer moves or changes locations without updating the location information with Odynet.In order to have 9-1-1 calls routed correctly, Customer must update his/her service address at least three (3) days prior to moving by updating the information with Odynet Customer service by phone or at www.ody.ca
Customer must keep the registered location information current by updating it with Odynet to help ensure success with the emergency service operator who may assume that Customer is at the last registered address if he/she is not able to speak during a 9-1-1 call. Customer's registered location information is used to accurately connect to the appropriate emergency response center so that they may trigger the appropriate emergency response.
For technical reasons associated with the possibility of network congestion, there is a possibility that the 9-1-1 call will produce a busy signal or will take longer to answer, as compared to traditional 9-1-1 calls placed from a fixed location known to the emergency service provider.
Customer should inform any household residents, guests and other persons who may be present at the physical location where the Home Phone Service is utilized of the important differences in and limitations of the 9-1-1 dialing as compared with traditional Enhanced 9-1-1 service, as set out above.
Customers traveling outside of Canada will not have 9-1-1 dialing services.
If Customer is not comfortable with the limitations of the Home Phone Services 9-1-1 emergency dialing, Customer should consider having an alternate means of accessing traditional 9-1-1 or Enhanced 9-1-1 services or disconnecting the Home Phone Service.
The Customer acknowledges and understands that Odynet will not be liable for any service outage and/or inability to dial 9-1-1 using the Home Phone Services or to access emergency service personnel due to the 9-1-1 dialing characteristics and limitations listed herein. THE CUSTOMER ACKNOWLEDGES AND AGREES THAT NOTWITHSTANDING ANYTHING TO THE CONTRARY HEREIN, Odynet , ITS AFFILIATES, DIRECTORS, OFFICERS, EMPLOYEES, AGENTS AND UNDERLYING CARRIERS WILL NOT BE LIABLE FOR ANY INJURY, DEATH OR DAMAGE TO PERSONS OR PROPERTY, ARISING DIRECTLY OR INDIRECTLY OUT OF, OR RELATING IN ANY WAY TO THE PROVISION OR NON-PROVISION OF 9-1-1 AND/OR EMERGENCY 9-1-1 SERVICE, INCLUDING WITHOUT LIMITATION ANY INABILITY ON THE PART OF CUSTOMER OR ITS END USERS TO ACCESS 9-1-1 AND/OR EMERGENCY 9-1-1 SERVICE, AND THE CUSTOMER AGREES TO INDEMNIFY AND HOLD HARMLESS Odynet, ITS AFFILIATES AND THEIR RESPECTIVE DIRECTORS, OFFICERS, EMPLOYEES, AGENTS AND UNDERLYING CARRIERS FROM ANY LIABILITIES, CLAIMS, DAMAGES, LOSSES ARISING DIRECTLY FROM THE PROVISION OR NON-PROVISION OF 9-1-1 AND/OR EMERGENCY 9-1-1 SERVICE.
VoIP Adapter
Don't have a voip adapter?
Purchase a Grandstream HT701 setup and ready to go for $25.